SEO Product Owner / Project Manager (m/f/d) - Saas.group | Jobs Stellenangebote in Nürnberg, Remote, Home Office, Homeoffice
Saas.group
SEO Product Owner / Project Manager (m/f/d)
in Nuremberg
Are you passionate about planning and organizing software projects, user-friendly interfaces and well thought-out software features? Are you also interested in the topic of search engine optimization and are you willing to deepen your knowledge about it? - Then we are looking for you as a product owner / project manager (m/f/d) for Seobility. You will play a key role in the planning and conception of our SEO software and support it's implementation. You will enrich Seobility with ideas, motivation and the power to implement a first-class user interface that our customers will continue to love in the future. As a contact person for the Customer Support Team, you will also form the interface between customer and product and directly transfer improvement opportunities to product management.
Tasks
Organize and prioritize our product backlogs
Design and improve software features
Main contact for our stakeholders and management
Work directly with our software developers and coordinate with them
Provide 2nd level support for product-related customer inquiries and problems
Support in test and quality management
Requirements
Experience in implementing software projects
Knowledge of agile methods (Scrum, Kanban)
Knowledge of requirements analysis, management, development and software design
Knowledge of web development and website creation
Interest or experience in the field of SEO and online marketing
Benefits
Ultimate flexibility: We're 100% remote. You can work from wherever you like, whenever you like. European time zone preferred.
Freedom and autonomy: We're a high-trust team, and you'll be given lots of independence to solve problems in your own way — with plenty of help from the team when you need it.
Minimum bureaucracy: We don't like to get bogged down with meetings and red tape. We like to be efficient and keep momentum steady & sustainable.
Small & friendly team: We help each other out, have fun, and joke around.
Unlimited paid time off: We want you to recharge your batteries when needed.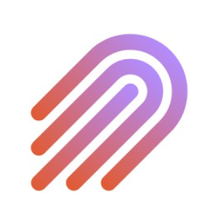 Stellentitel:
SEO Product Owner / Project Manager (m/f/d)
Firmenname:
Saas.group
Arbeitsort:
90403 Nürnberg, Remote, Home Office, Homeoffice
Beginn der Tätigkeit:
nach Vereinbarung
Vertragsart:
Unbefristeter Arbeitsvertrag
Position/Funktion:
Angestellte/r
Arbeitszeit:
Vollzeit
Erfahrung:
mit Personalverantwortung